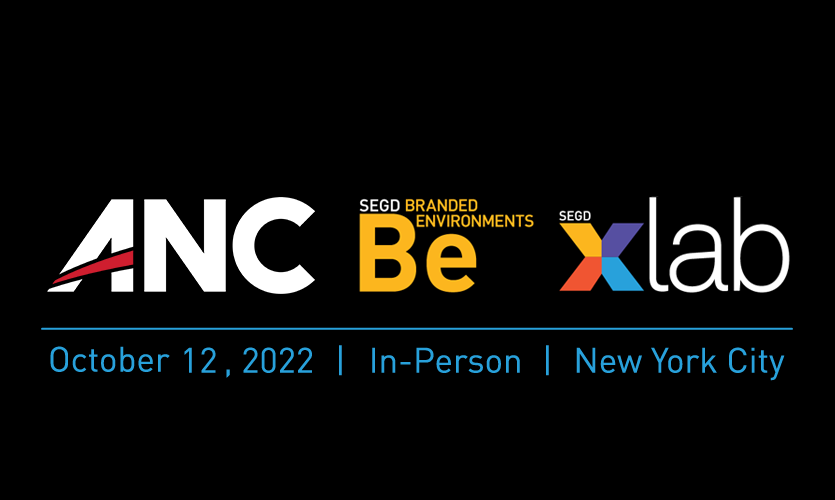 Thank you for joining us SEGD and NYDSW!
ANC's presented a behind-the-scenes tour of two of New York's most unique display experiences, Pier 17 and the newly opened Tin Building in the revitalized Seaport District of downtown Manhattan.
Let's Start a Project Together. Exclusive to SEGD + NYDSW participants, book a complimentary consultation with ANC.
THE HOWARD HUGHES CORPORATION
Tin Building, Seaport District
The tour begain with private access to acclaimed real estate developer The Howard Hughes Corporation's newest New York City location, the Tin Building by Jean-Georges.
Newly opened this fall, ANC will provide exclusive behind-the-scenes to what is already on its way to becoming one of the most recognized expressions of gastronomic centers that New York has seen in the last few years—and not just because of the famous restaurateur behind it but for its innovative integration of visual technologies.
Get a first look at the 1,100 square feet of innovative LED Media Glass that surrounds the escalators at the heart of the building, creating a clear view of the marketplace awaiting shoppers while they are on the escalator and a dynamic content canvas from anywhere else in the marketplace. This unique architectural-grade LED Glass deployment features ANC's product partner, GLAAM America.
Finally, on the second floor transparent OLED windows offer clear views into a multi-purpose room sometimes highlighting chef prep, cooking classes, or private parties while offering the flexibility to darken the window, offer full transparency, or mixed with full motion graphics — making the Tin Building one of the first buildings to integrate a commercial video wall in a public space using transparent OLED.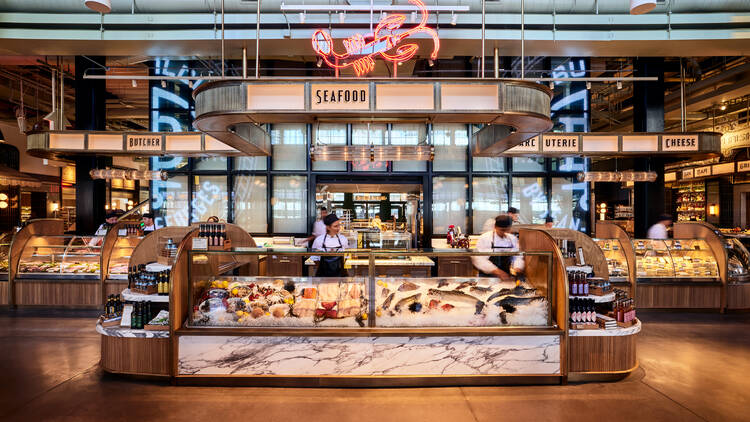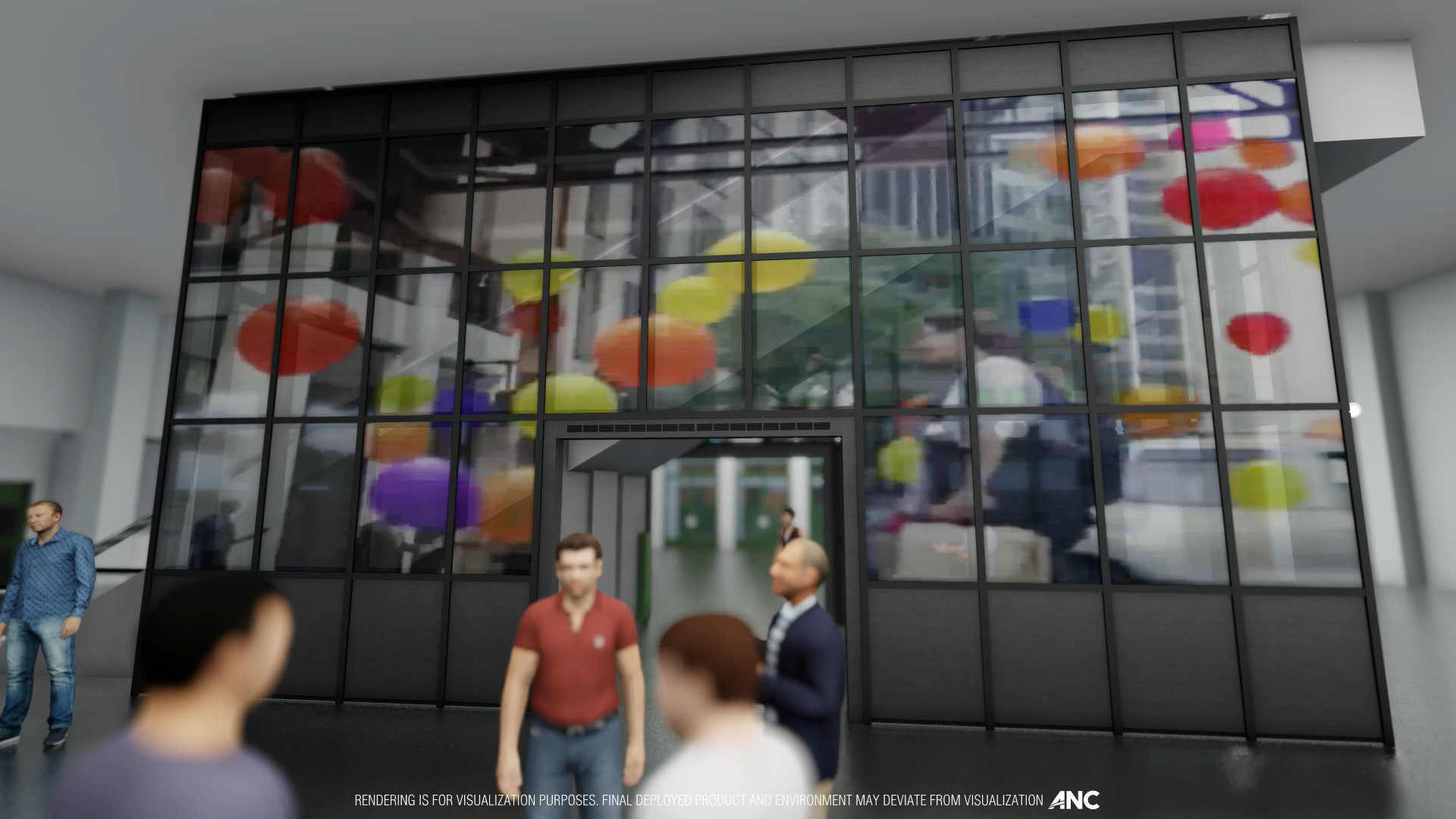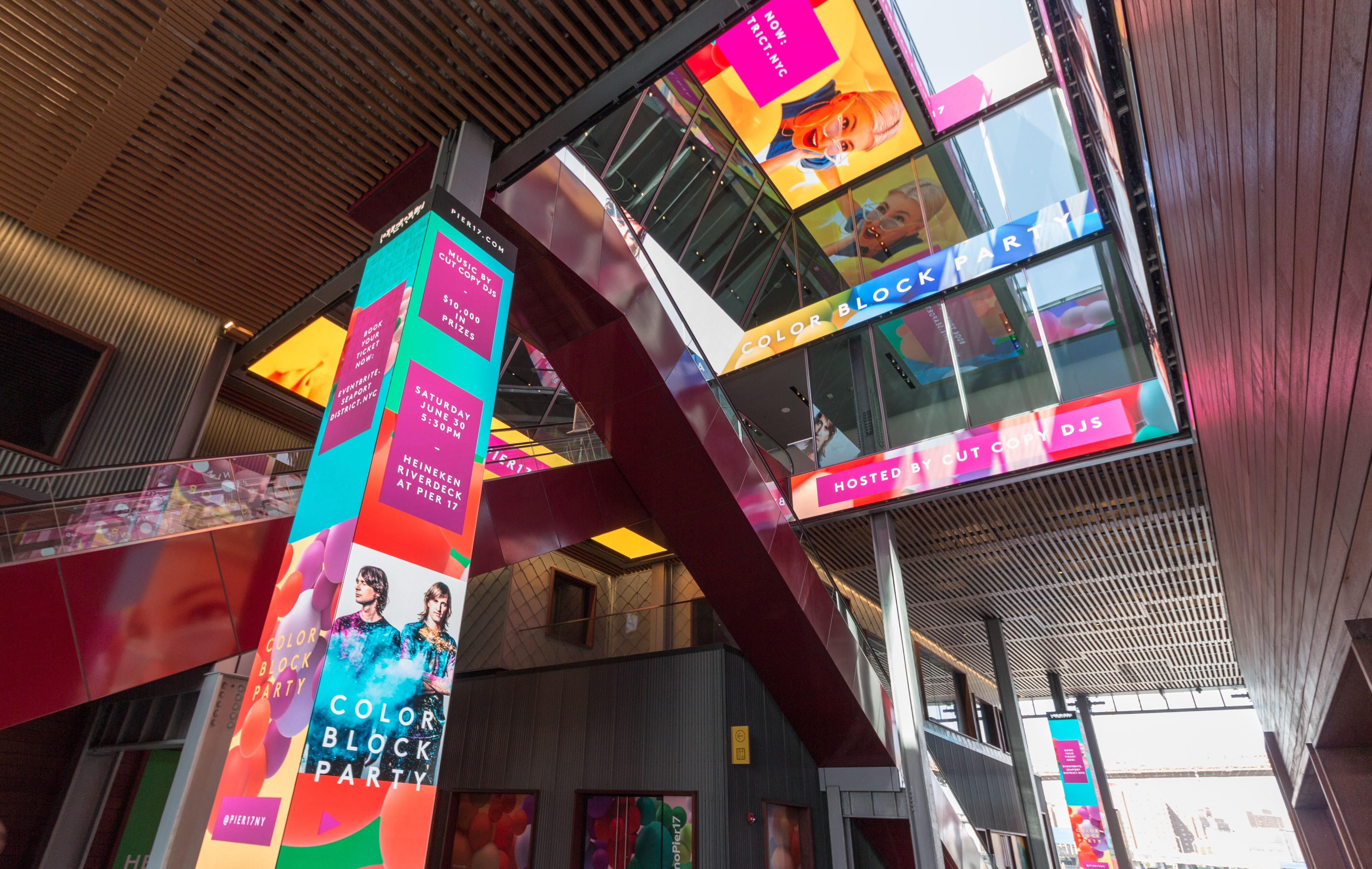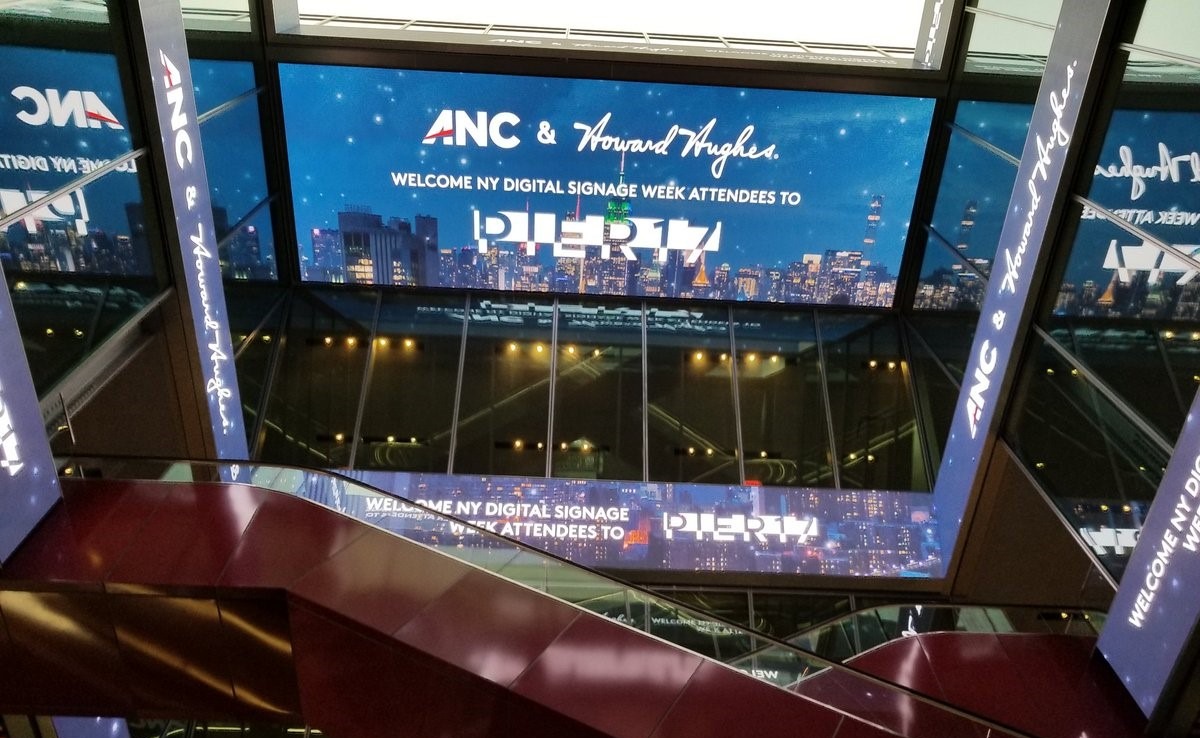 THE HOWARD HUGHES CORPORATION
Pier 17, Seaport District
Next door, we arrive at
Howard Hughes'
landmark Seaport District venue -
Pier 17.
As you enter the 60-foot-tall, open-air atrium, ANC offers insight into the important considerations and customization used to create Pier 17's unique indoor and outdoor multi-purpose space.
Featuring LED displays, seamless LED columns, ribbons, seamless graphics, and ANC's content management software, the immersive display experience integrates customized 4mm LED from ANC's product partner, digiLED, and guides visitors on an engaging visual journey as they rise through the space. From the floor to the elevators, to the ribbons to the ceiling itself, visitors are drawn up into the multi-use commercial property all the way to the popular rooftop concert venue.
Experience integrated impactful digital media systems that set the bar for what experiential shopping and dining should be in New York City.
Please reserve your space on the tour. Tour attendance is limited.
.
SOLD OUT
Join ANC after the tour for a waterfront cocktail reception: Dante, Pier 17
4:00 - 6:00 pm
ANC hosted bar and hors d'ouevres
E X P E R I E N C E S
ANC is an experience design and execution company, creating iconic destinations through integrated video, audio, and lighting technologies.
We transform spaces such as sports arenas, transit hubs, entertainment venues, and retail locations through immersive design, execution and installation, support services, and operations.
ANC EXPERIENCE DESIGN AND EXECUTION
NEW YORK CITY: AN ANC CASE STUDY
Gone are the days when screens just relay information — interior and exterior spaces are increasingly in need of unique and engaging digital canvases, whether you're designing commercial properties, retail marketplaces, corporate offices, transit hubs or
public spaces
. Having more than 25 years of expertise, ANC is proud to create technology experiences for landmark venues across New York City.
Dive into our portfolio for more considerations when designing display technology experiences for your projects.
Exclusive to SEGD + NYDSW participants, book a complimentary
consultation with ANC

Embarking on display technology integration or upgrades and unsure where to begin?
Schedule a walk-through of your venue.
Request a demo of ANC's content management software and advanced programming features.
Contact us below. We will follow up within one (1) business day.
Never spam but you should probably check out our newsletter too...